2020 Chevy Corvette
In continuation to yesterday's blog post, we now have more information on the upcoming 2020 Chevrolet Corvette . I can already tell that this car is going to have some mixed emotions when it comes to true Corvette fans. Rest assured, I think this is going to be amazing.
---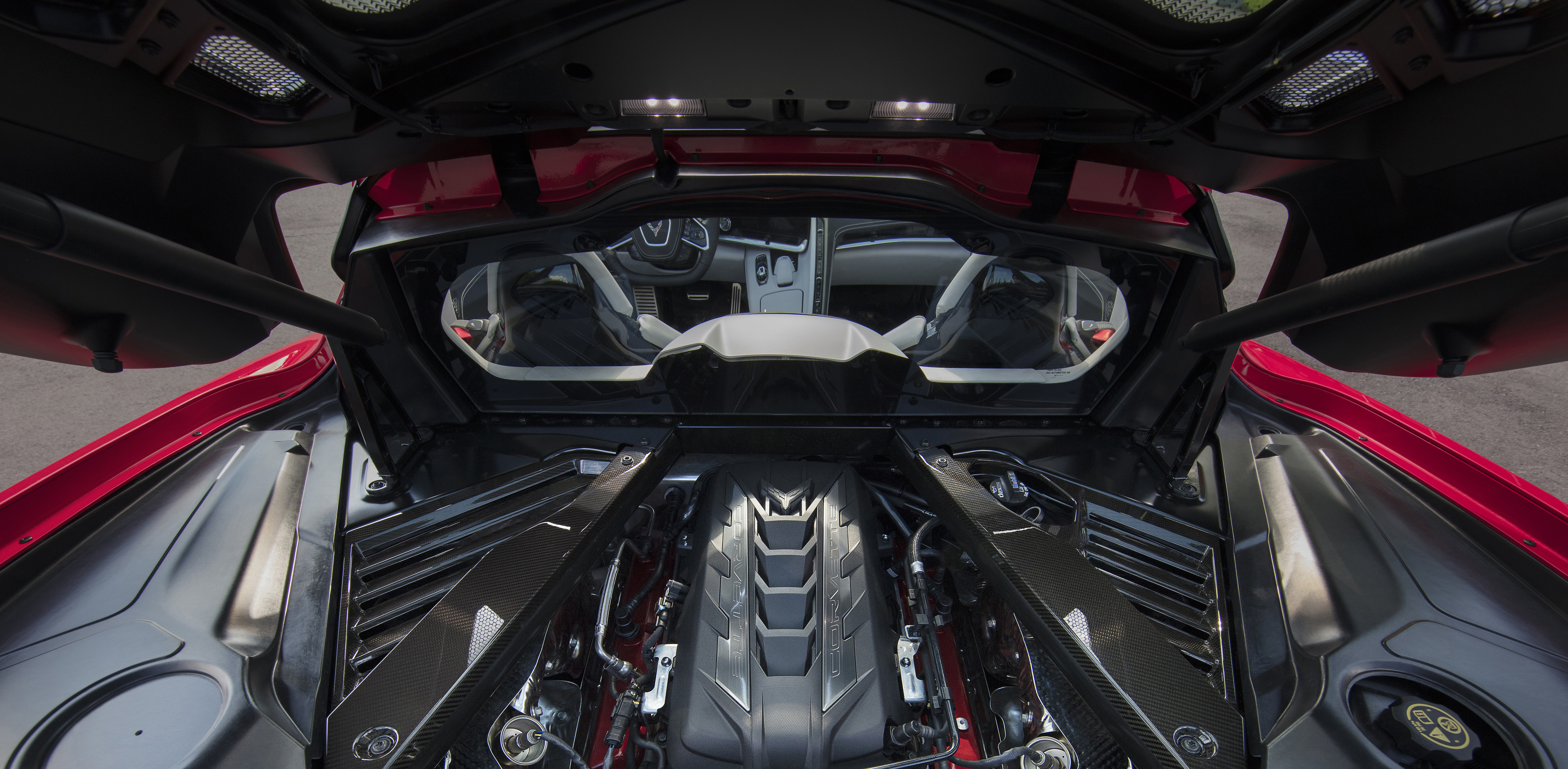 ---
Power
At the heart of the beast, Chevy has decided to continue the legacy of the Corvette and keep a V8 under the "hood". Lifting the rear hatch reveals a 6.2L LT2 V8 paired to a dual clutch automatic transmission. From first numbers, Chevy announced that the C8 will push out 495 hp and 470 lb.-ft of torque. According to Chevy, this makes the C8 the most powerful production Stingray. With these impressive power numbers, the C8 will allegedly be able to go from 0-60 in under 3 seconds.
---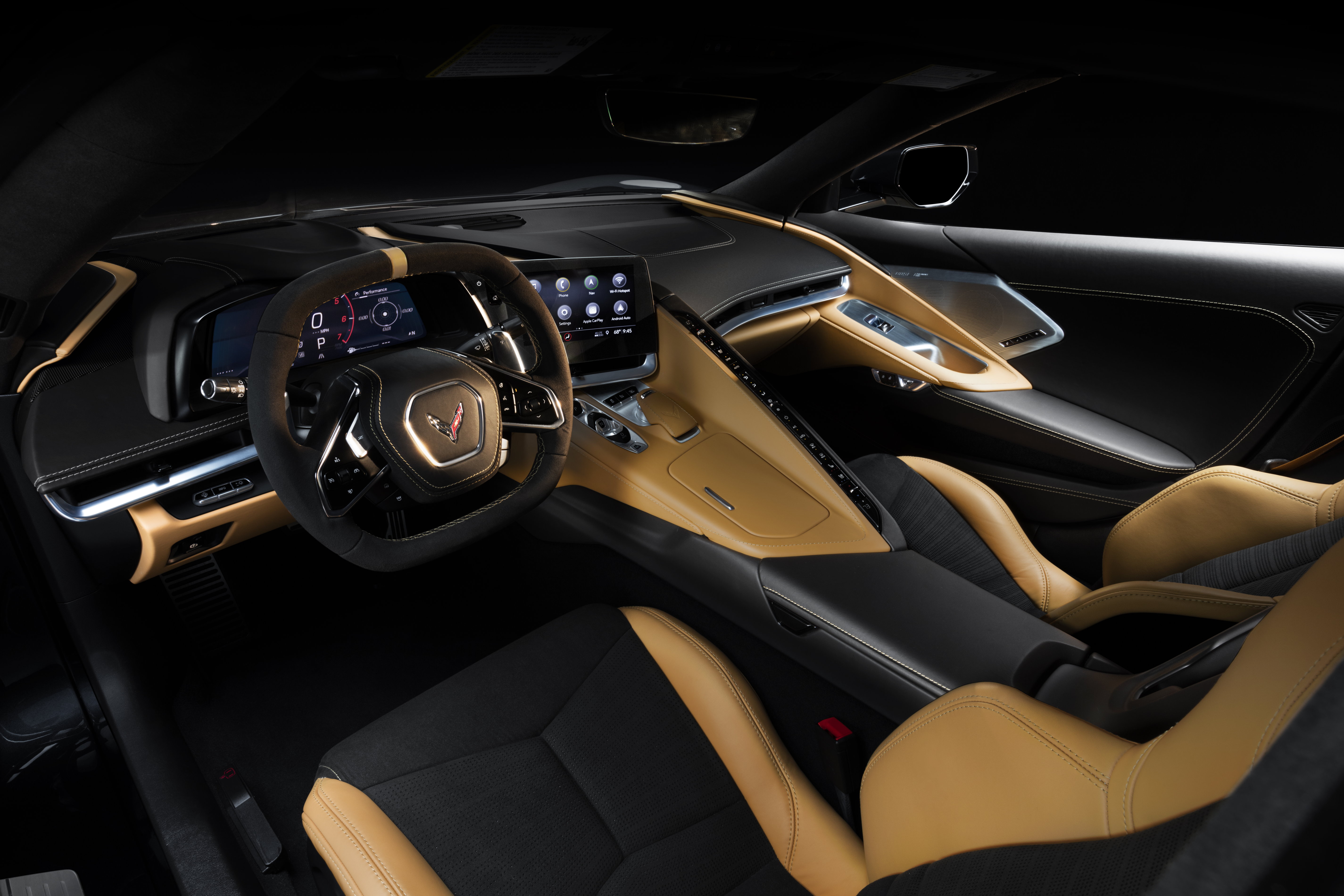 ---
Interior
Moving into the interior and creature comforts (standard amenities) of the new C8, the entire dash and controls are extremely driver oriented. On modern cars, this is a hard thing to achieve, as most cars are designed to be used not only by the driver but also the passengers. However, in the Corvette, the driver is the main concern, and the controls should be directed towards them. One concern I had with the mid engine design is the lack of ability to have a convertible or open top car without adding too much weight. To cure this issue, Chevy designed the C8 to have a removable Targa top with 3 variants; paint matched, visible carbon, and transparent. Even with being a mid engine car, Chevy still managed to make enough room to transport 2 golf bags.
---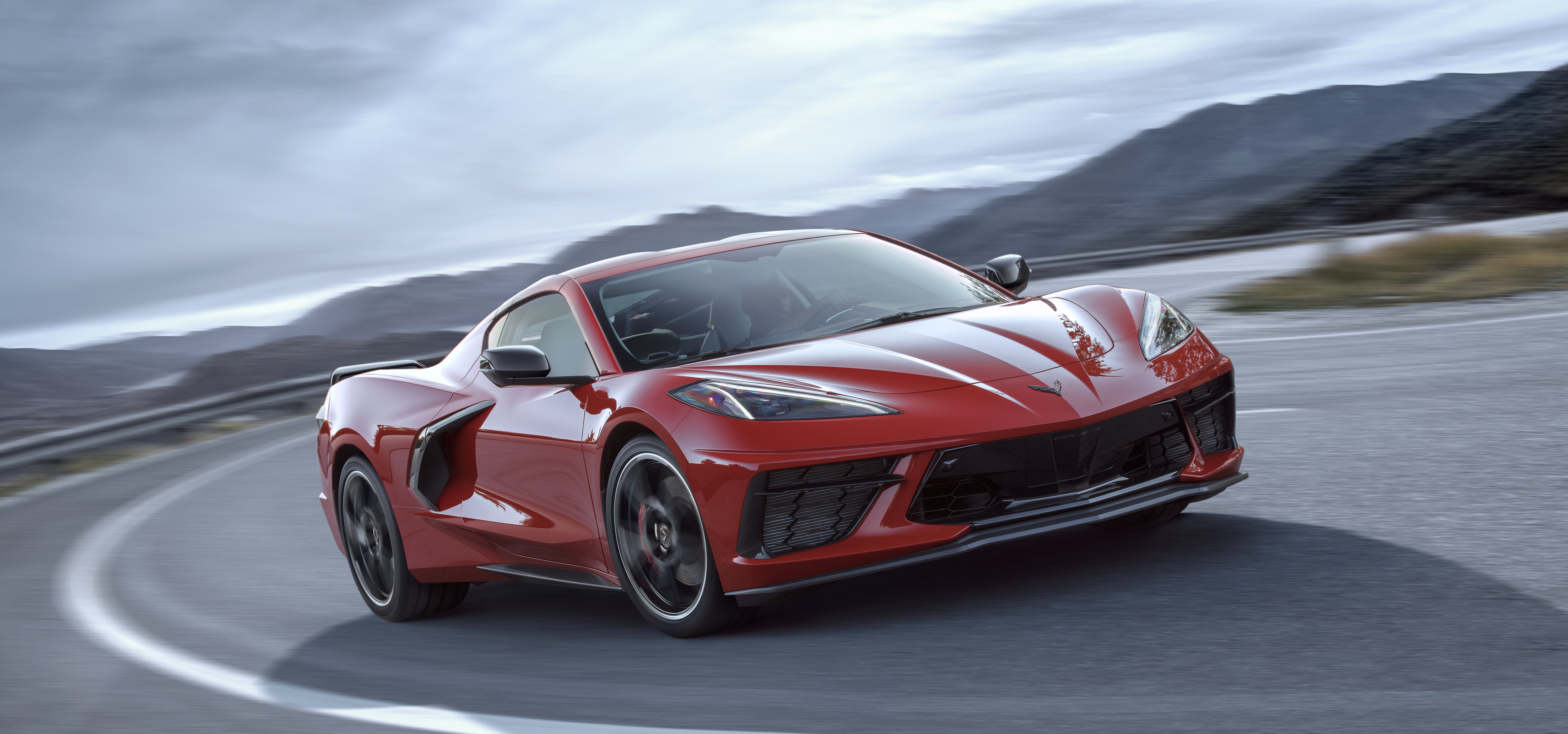 ---
Tech Features
Some of the cool tech features in the C8 are taken right out of super-cars. For example, the front end will automatically lift 2 inches in order to help approach daily obstacles in your commute/travels. The really cool feature of the front lift is that it can be set to 100 different GPS locations, which allows it to automatically lift at the set locations.
If you want to learn more, come down to any Quirk Chevrolet dealership to get more information.