2019 Chevy Colorado ZR2 Bison
---
In 2017 when Chevrolet released the Colorado ZR2, we thought that it couldn't get any better…. A mid size truck with full off-road suspension and meaty off-road tires, What more could we want. Then a little company called AEV (American Expedition Vehicles) came along to put their own spin on the ZR2.
---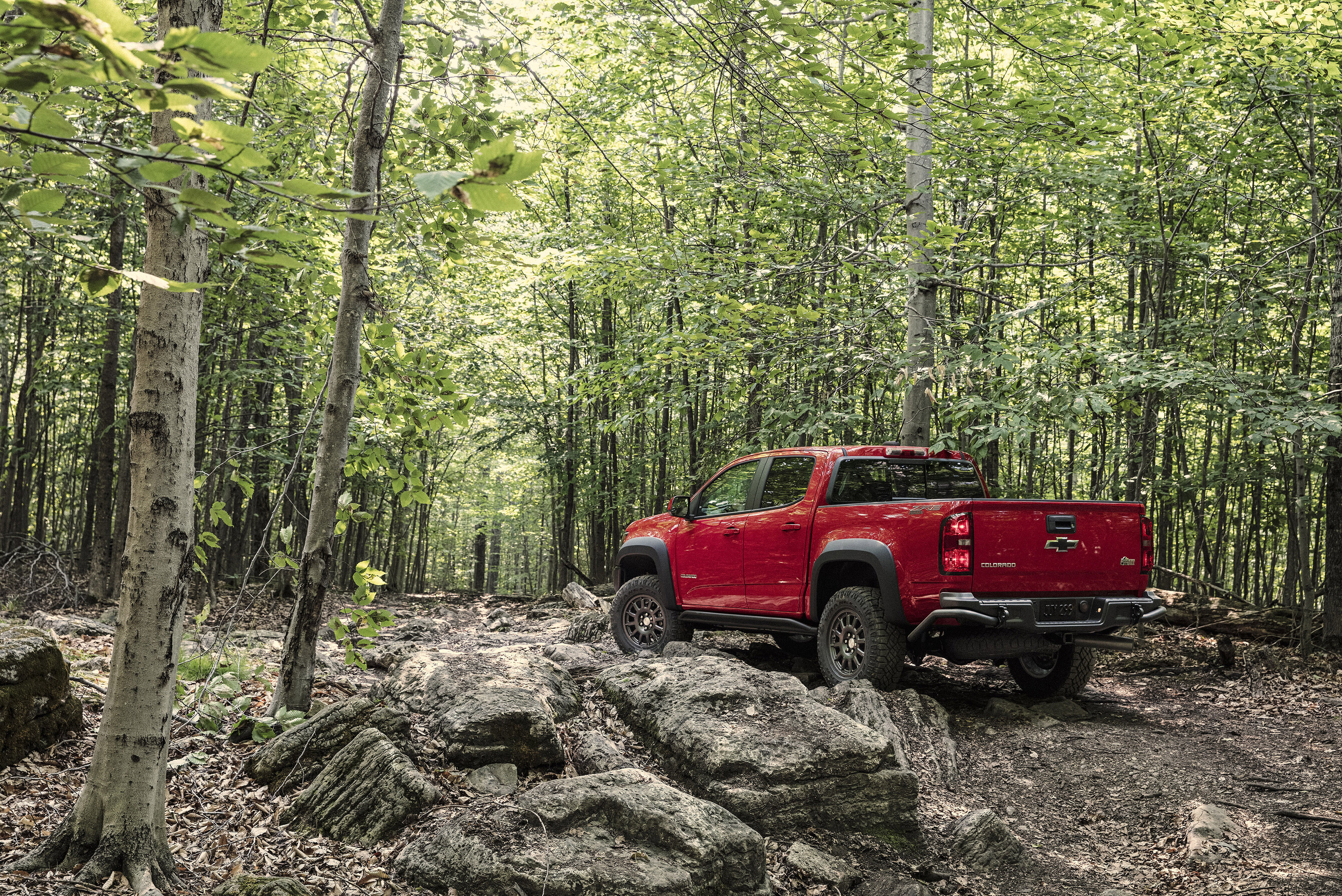 ---
So what is AEV and what do they do? American Expedition Vehicles is a company that designs and provides off-road parts for off-road vehicles. Recently they have been creating full blown conversions for factory vehicles such as the Jeep Wrangler, Dodge Ram, and now the ZR2.
---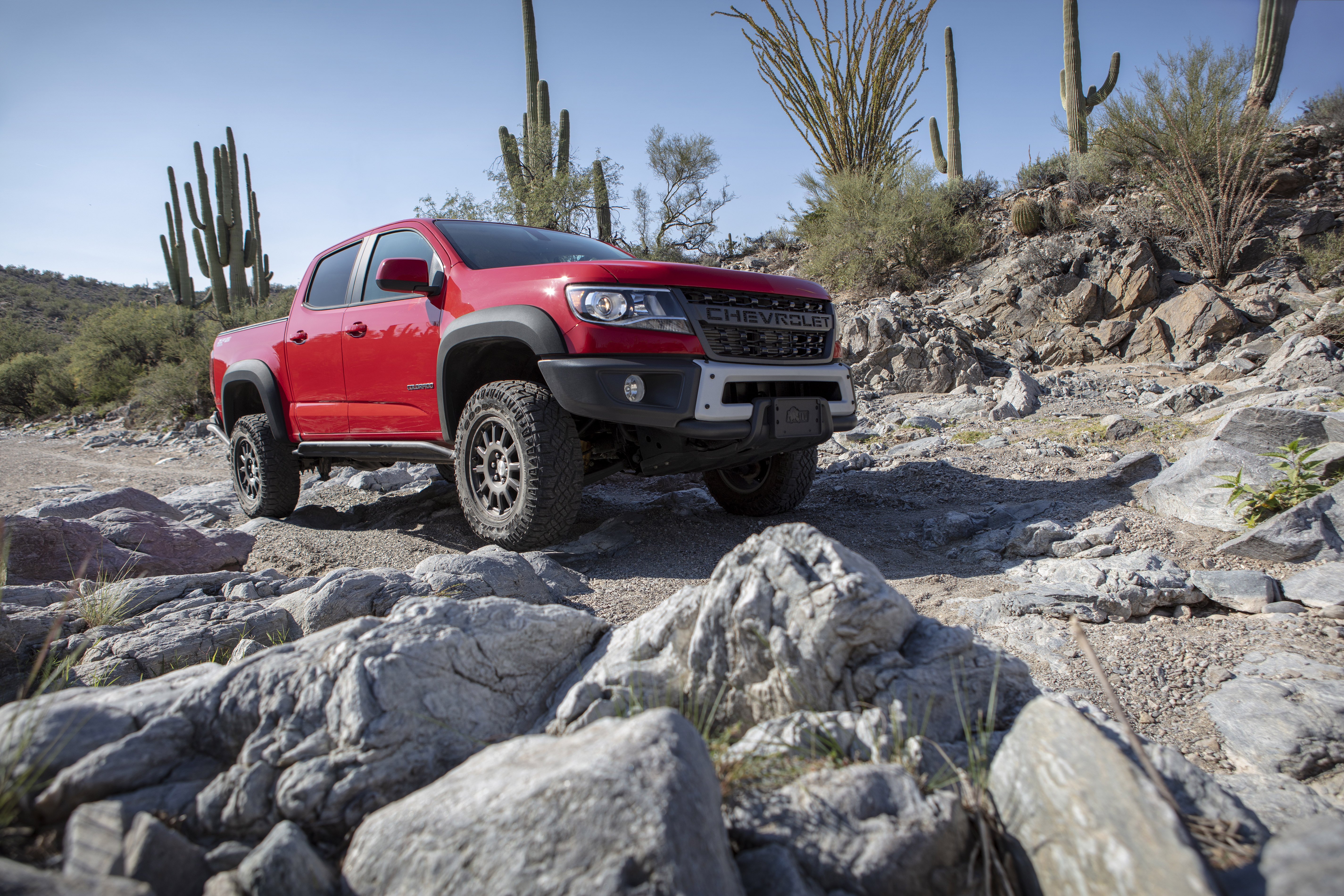 ---
When AEV took the ZR2 and made it their own, they had to stand out from the others, hence the release of the Bison. While most other manufacturers are branding vehicles with crazy and fast animals, AEV wanted to prove that this was a mean, hardworking, and tough little truck. To make the ZR2 Bison even better than the ZR2, AEV added some more off-road goodies. On the undercarriage, they added 5 skid plates to protect the oil pan, fuel tank, transfer case, and front/rear differentials. They also added custom AEV front and rear bumpers with a winch, off road fog lights, and integrated recovery points.
---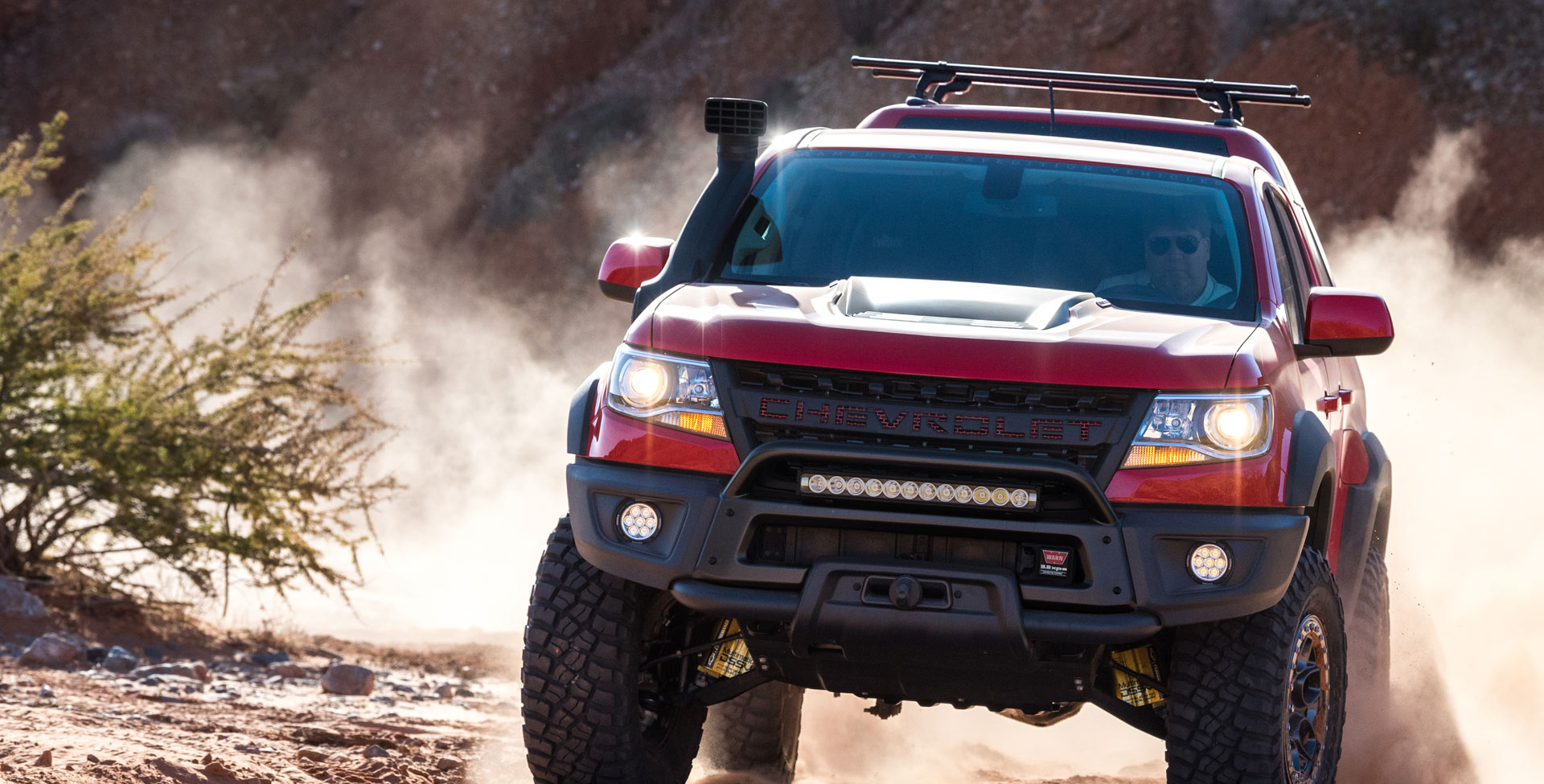 ---
Walking Around The Car

In addition to the factory add-ons, customers can also purchase a large number of off-road specialty options from AEV. Some of these are custom wheels, snorkels for deep water crossings, and additional body protection. But, say you are driving a traditional non-bison ZR2, or even a standard Colorado, you can still purchase some off-road specialty options from AEV.
---
---