Chevrolet Oil Change in Manchester NH
Chevrolet Oil Change
With advances in technology, oil manufacturing, and the invention of oil, the Oil Life Monitoring System – new models have a much longer duration between oil changes. Always refer to your owner's manual for interval specifications.
Our GM Certified technicians are expertly trained to understand how your vehicle uses oil. This allows them to give you a deep level of understanding as to how your vehicle is performing. They can look at oil and see if it has been burned too much based on the mileage and time since your last oil change, and they can also see if other fluids have leaked into the oil lines. All of this adds up to them, discovering a potential problem before severe damage has been done.
We train our technicians because of the value they can bring to our customers. Peace of mind is a beautiful thing, and you deserve this when you service your vehicle at Quirk Chevrolet.
Selecting Your Oil
Our service center will provide you with a range of oil types designed to help your vehicle operate at its peak performance. We offer everything from ACDelco Conventional Oil to Mobil 1 Full Synthetic. Each of our advisors will know what oil type is best for your specific vehicle. And your owner's manual will be able to tell you which oil type you should use.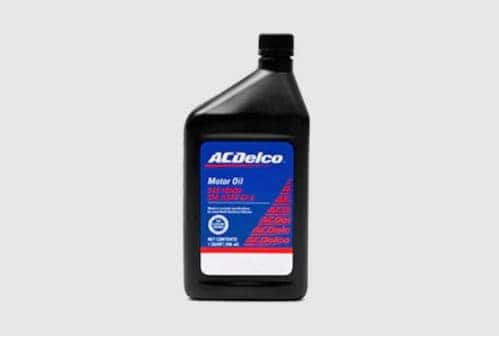 ACDelco Conventional Oil
It offers good engine wear and corrosion protection and contains special additives to help your engine run smoothly.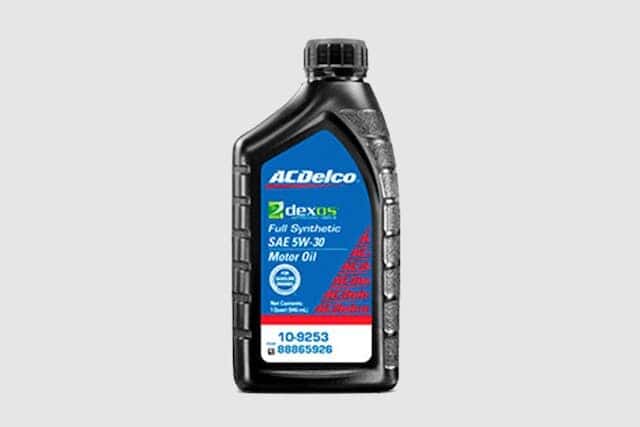 ACDelco Dexos1 Full Synthetic Oil
It provides high resistance to oxidation, excellent low-temperature flow, and helps prevent sludge and other deposits.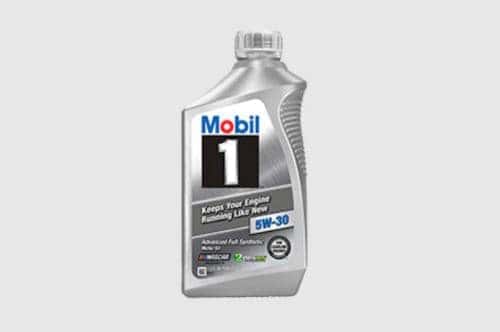 Mobil 1 Full Synthetic Oil
Offers advanced anti-wear technology as well as exceptional high-temperature stability and low-temperature performance.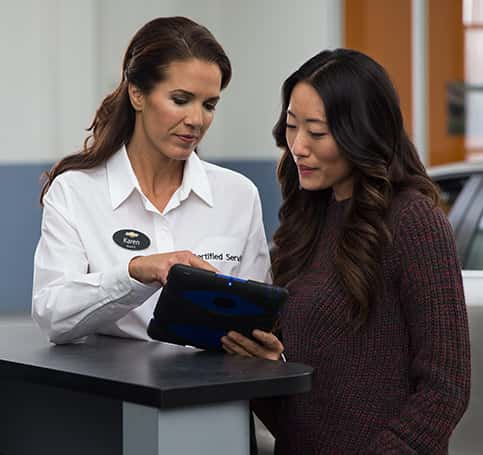 Checking Oil Levels
Even if you are not here for an oil change, we will top off all of your fluids. This includes oil, washer fluid, coolant, and brake fluid. If there is a significant amount of oil missing, we will notify you.
What do to do when the "Change Engine Oil Soon" message is displaid
It is recommended to change your oil within the next 600 miles when you see this indication. While you are here our technicians will reset the message so you won't see it until you are due again.
It is recommended to change your oil within the next 600 miles when you see this indication.
This will automatically display if a year has gone by since it has been reset. Our certified technicians will reset this for you every time you have an oil change performed here.