Chevrolet Trucks Centennial
100 YEARS OF CHEVY TRUCKS
Like A Rock
For the past 100 years Chevy trucks have been as much a part of the American dream as baseball, apple pie, and even Bruce Willis movies. While a Chevy trucks may not have defeated Hans Gruber at Nakatomi Tower, they are just as tough and dependable as John Mclaine himself. Thats right I said it, Chevy trucks are as tough as the man who walked across broken glass to save his wife and her coworkers! For the past 100 years Chevy trucks have proved their tenacity and durability time and time again.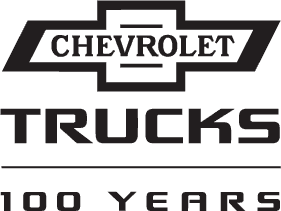 The Evolution of Tough
Over the past 100 years Chevy trucks have take many different forms, but one thing remains the same, Chevrolet's commitment to excellence. The trend started with the first ever truck Chevy released into the wild, the 1918 Chevrolet One-Ton and continues to this day with the All new 2018 Centennial Edition Silverado & Colorado. So I can keep telling you all about how tough and reliable Chevrolet's trucks are till the cows come home, or you can take the first step to experiencing both the Chevy, and Quirk difference first hand by filling out the form below.